Two years ago, my Mother lost her fight with cancer at 59 years old. She had been an elementary teacher and taught school through three horrendous surgeries and two rounds of chemotherapy. She finally took an early retirement about two years early and passed away a short time later. Family and friends set up a scholarship fund shortly after her death to benefit students going to college to become teachers. To help fund this account, we are raffling off the items below.
My mother was not into beagles. I'm pretty sure that she didn't even like beagles other than the puppies. BUT, she did tolerate houndsmen her entire life - her father being a great, life-long houndsman, and then putting up with a beagling husband and kids for forty-odd years. She lived without the males in the family every Sunday afternoon all winter, every Christmas morning, every New Years day, and any other time we could sneek away for a day of beagling.
She raised us three kids. She taught school for 25 years. She was very active in Church and was there for every event to help. And doted on six grandchildren.
Anyway, onto the raffle. We will be selling chances on a DPMS AR-15 flattop carbine, a handmade knife and sheath, and a handmade quilt. Chances are for all three items. Each chance is $1 and we will draw from the same tickets three times for the items.
The AR-15 is new in the box. It can be picked up at F and M Service one in Doniphan, or it can be shipped to your FFL dealer if won outside of Missouri.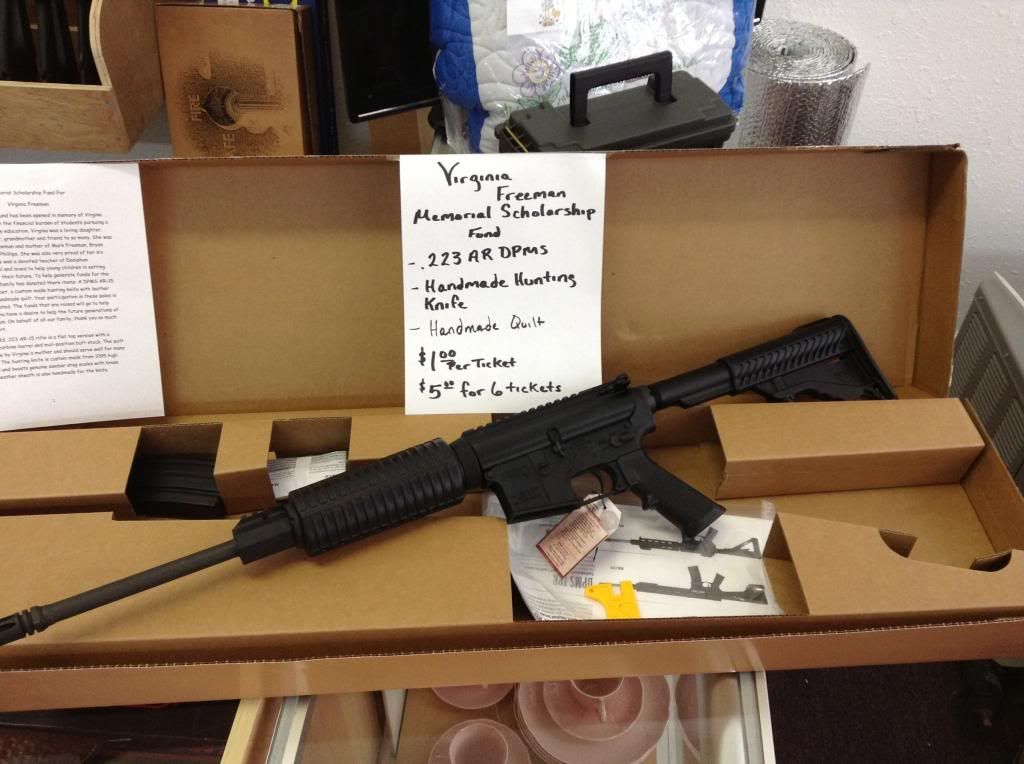 The knife was made by my Uncle. It is made of high carbon 1095 steel, has a brass hilt, and genuine Sambar stag scales. The sheath is also handmade and handtooled leather. This is a very high-end, heavy duty knife and the pictures don't do it justice.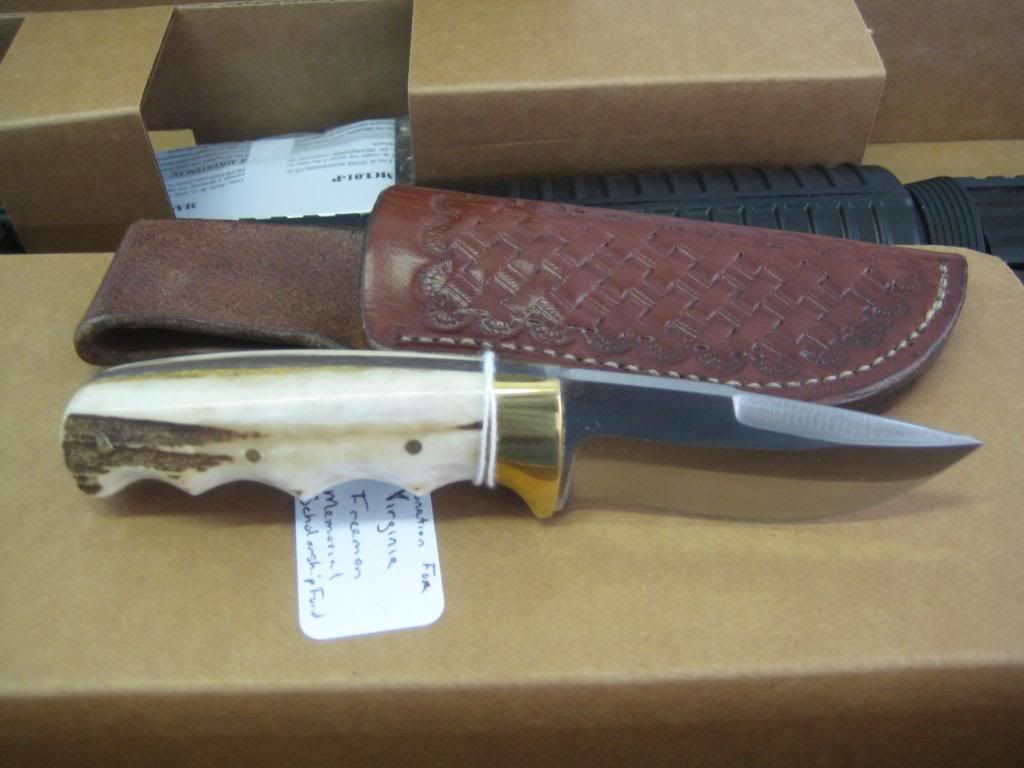 The quilt was made by my Grandmother, Mamaw. She will turn 80 next month and still goes rabbit hunting with us regularly. She loves to hear a race and always has.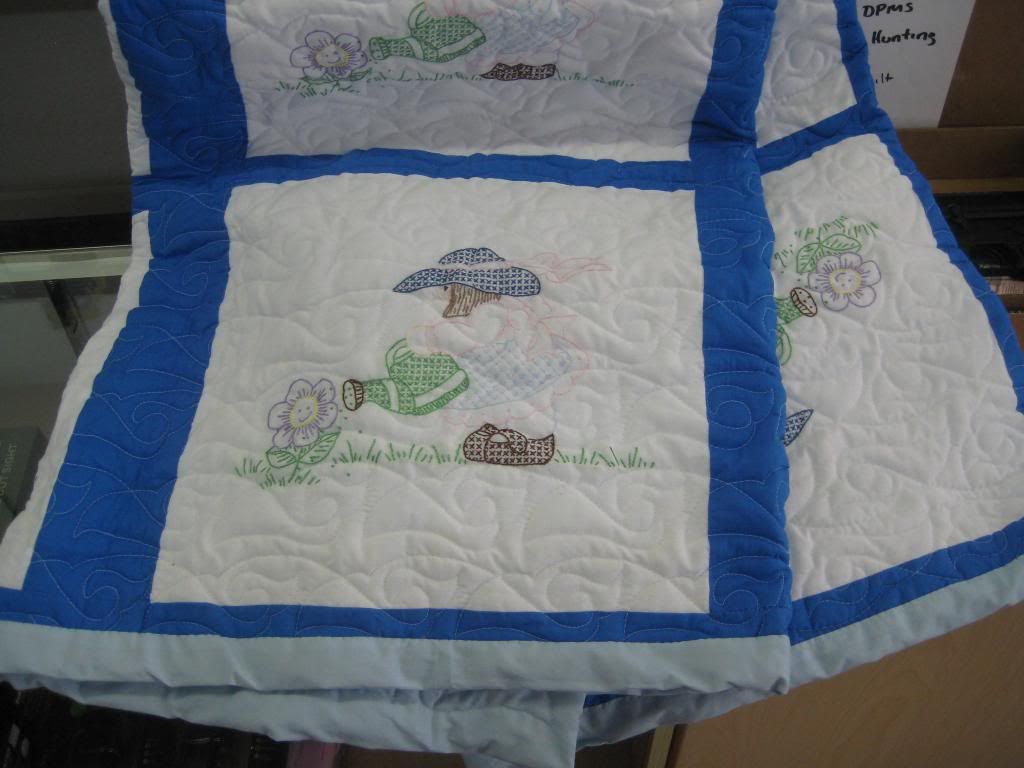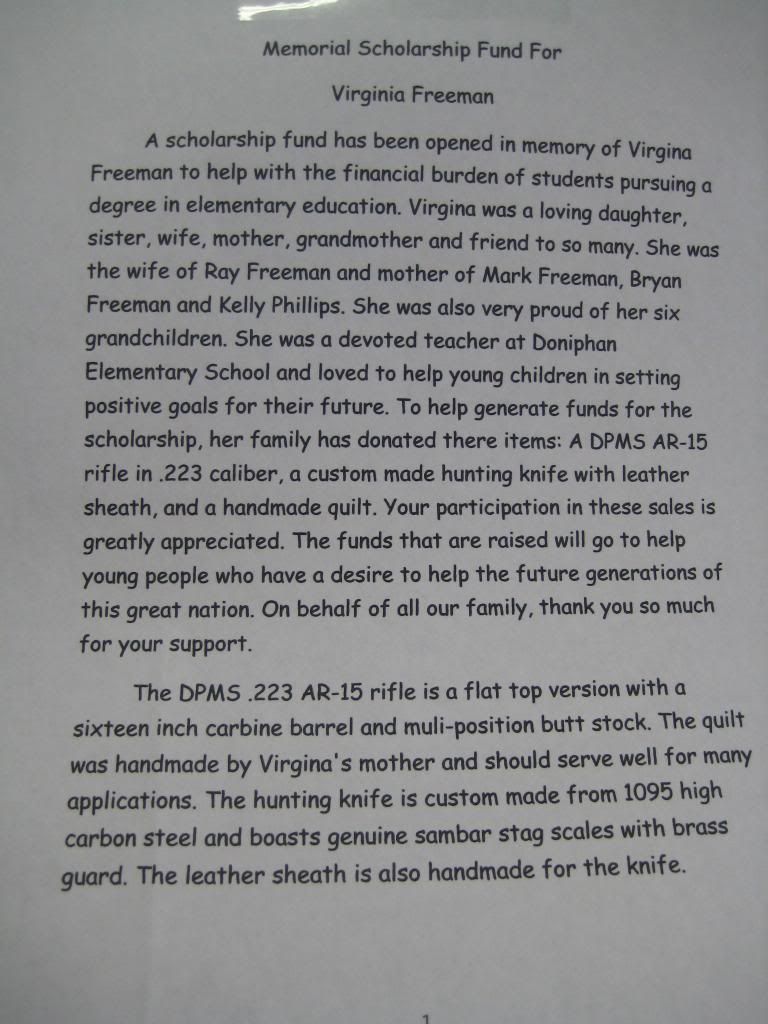 If you are interested, you can mail your check (payable to 'Virginia Freeman Scholarship Fund') to me along with your name, address and phone number. Your name will be entered once for each dollar sent. The drawing will be in December before Christmas. Thanks in advance for helping us with this ongoing venture to assist future educators. For any questions, call me 573-996-6313.
Mark Freeman
306 County Road 303
Ellington, MO 63638
.