I am posting this for Southern Beagles cause she wanted you to see how bad she beat me at killing rabbits.

Ok, guess you have figured out by now I just couldn't stand it. Ice storm or not I was headed south even if it was just for 24 hours. I spent all day Friday with the chain saw cutting of tree tops and picking up limb. Got a dandy brush pile in the running pen now. I left in such a hurry I forgot and left the chain saw out in the rain.

Shhhhhhh don't tell Tony.
I had a fantastic time. Didn't get to spend as much time as I would have wanted with everybody but heck, I was just glad I got there. Red, you chicken!!!! You left without even coming to where I was and speaking to me. You was scared of the bluetick is the reason I figure. Anyway, was sorry I missed ya. Next time friend.
Katrina, Amber, and I took the 4 wheelers over on a different ridge from the others cause we were on a mission to get Amber her very first rabbit ever. Here are some of the pictures I took along with some of Rimshots and Gary's :p
Amber, Katrina, and I rode the 4 wheelers to where we were gonna hunt.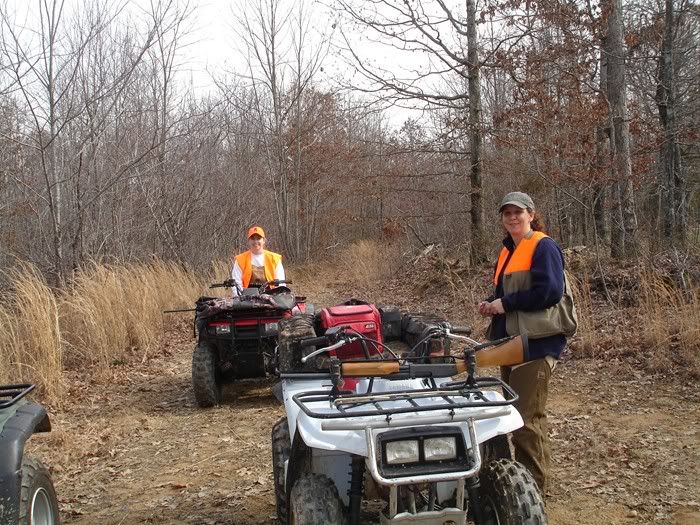 Amber and Katrina in the briars waiting for the rabbit to come around.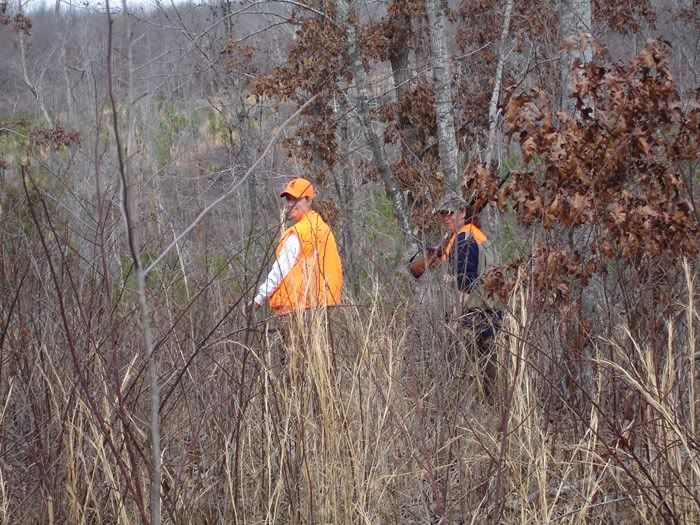 My hounds came from 20 degrees to 70 degree weather and they got so hot I was giving them water after every race. Up and down those hills and hollows after the first rabbit that made 3 circles.
Amber kills her first ever rabbit. We have unleashed a demon. She was ready for another rabbit before she got this one cleaned.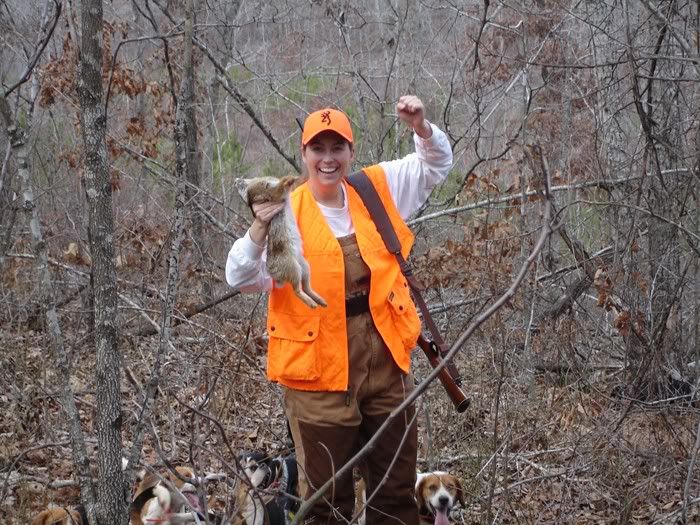 Amber showing the hounds.
The dream team!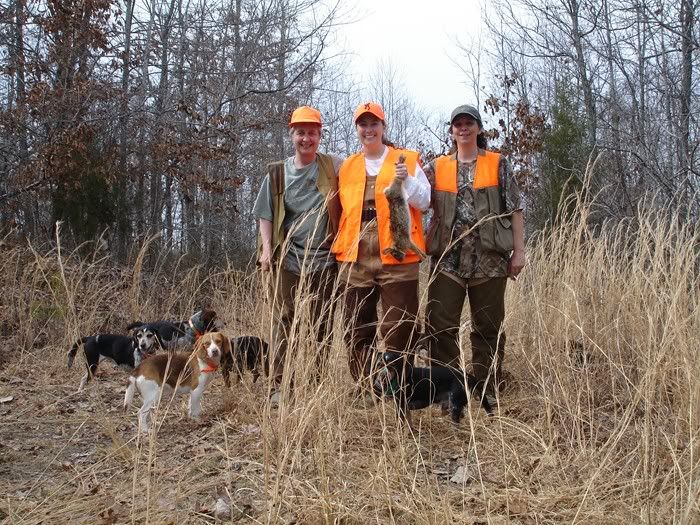 Oakhill hounds going for a ride.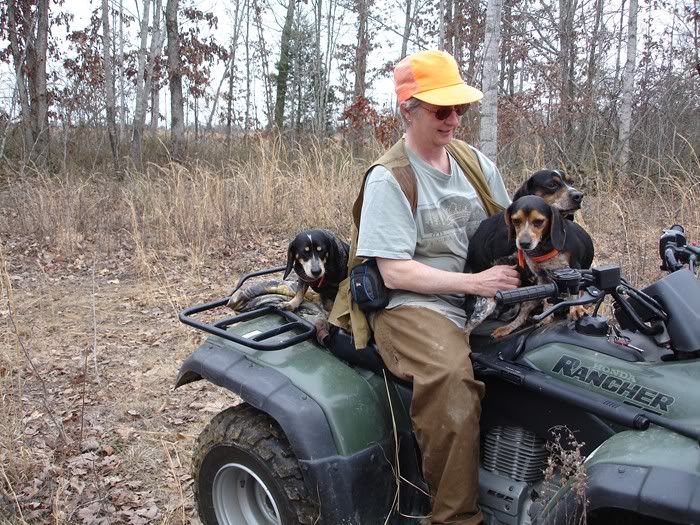 Amber dressing her rabbit.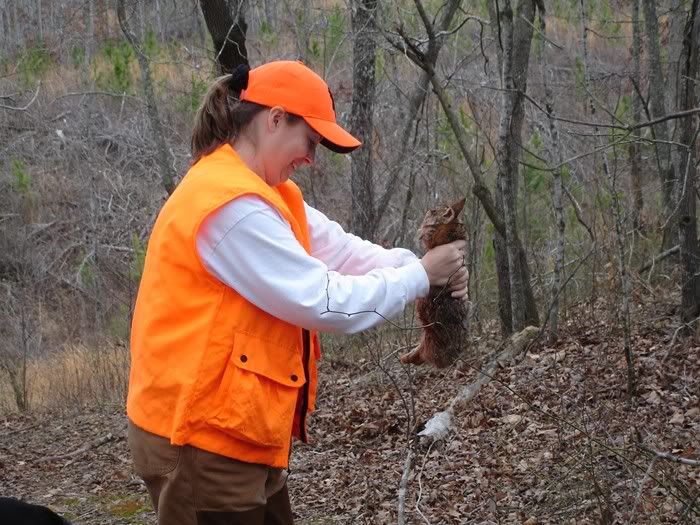 Amber with Katrina after Katrina killed her rabbit.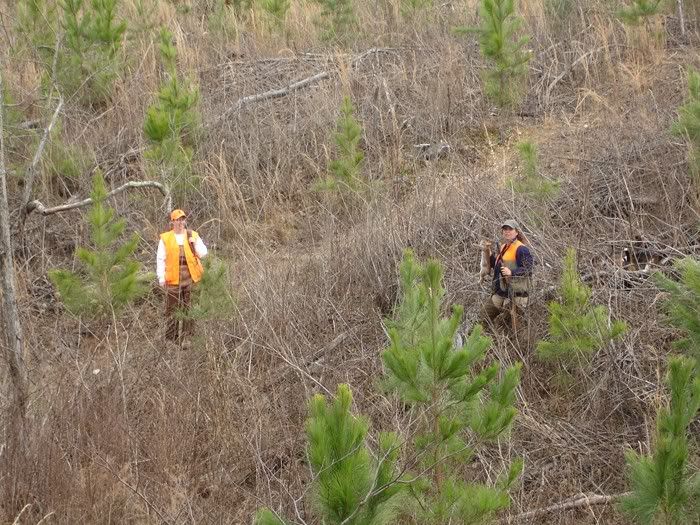 Trevor, George, Kenny, Amber(still holding her rabbit), Gary, Katrina, Emery
Swamper and Harry.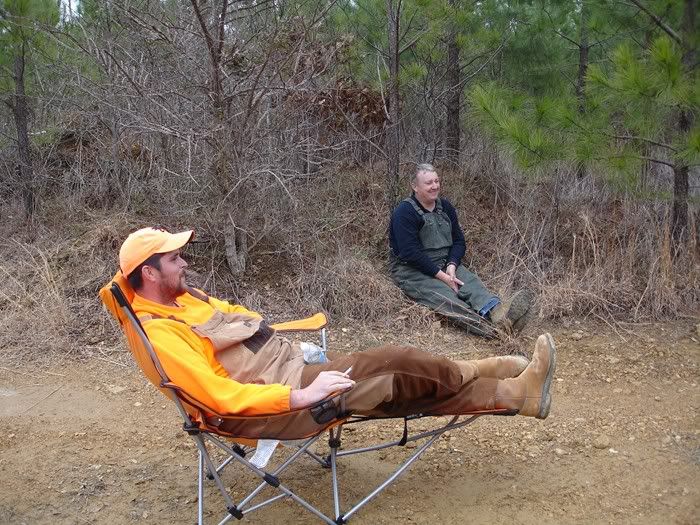 Worn out dogs. The hound on the left is laying on a game bag full of rabbits.
Rimshot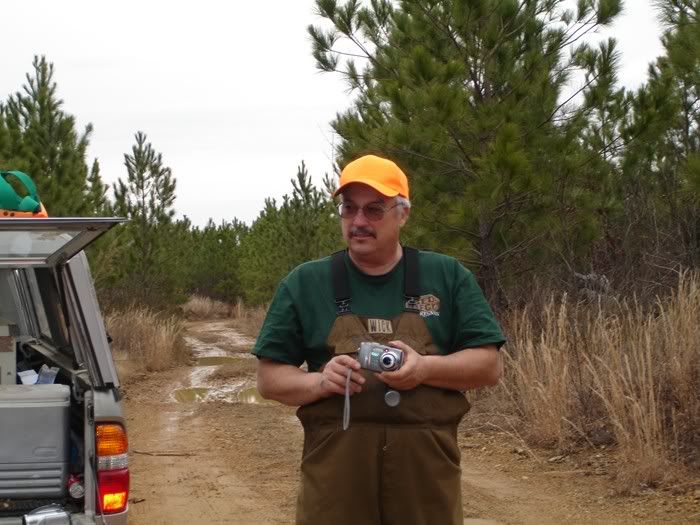 Gary, Harry, Trevor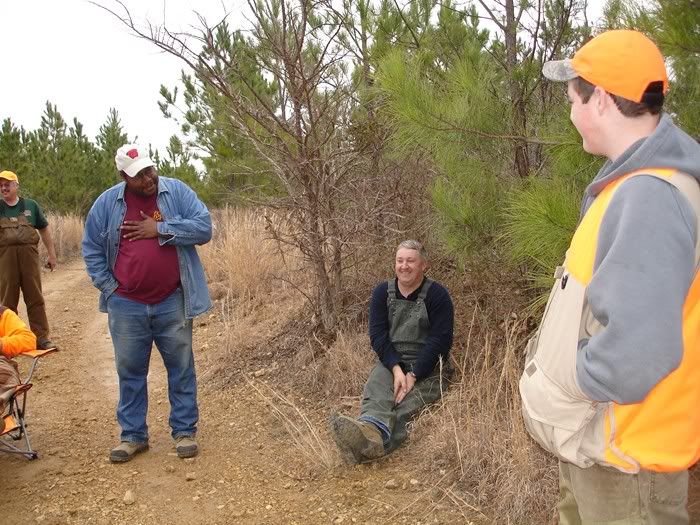 George drinking the juice out of a vienna sausage can.(yuck)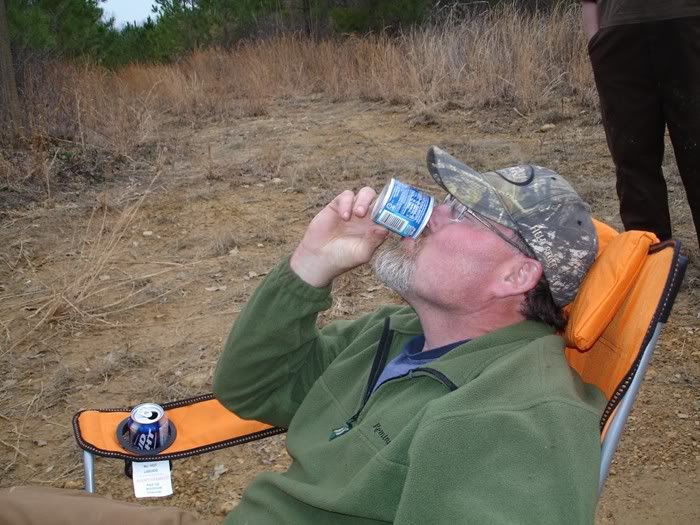 Dan and his wife, George, Mack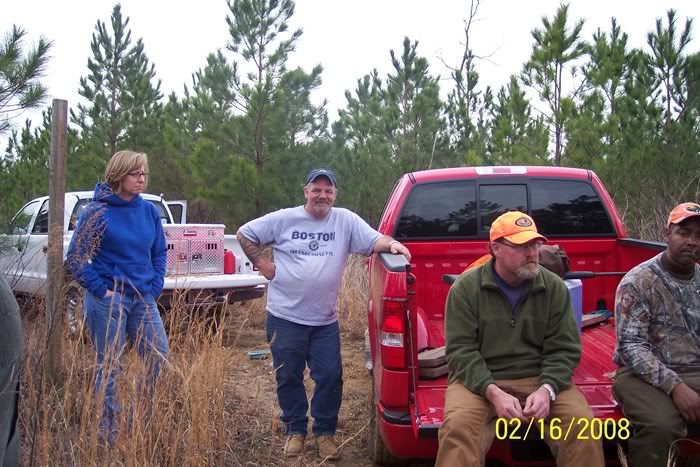 Kenny, Mack(who kindly loaned me his 4 wheeler), Rimshot, Swamper.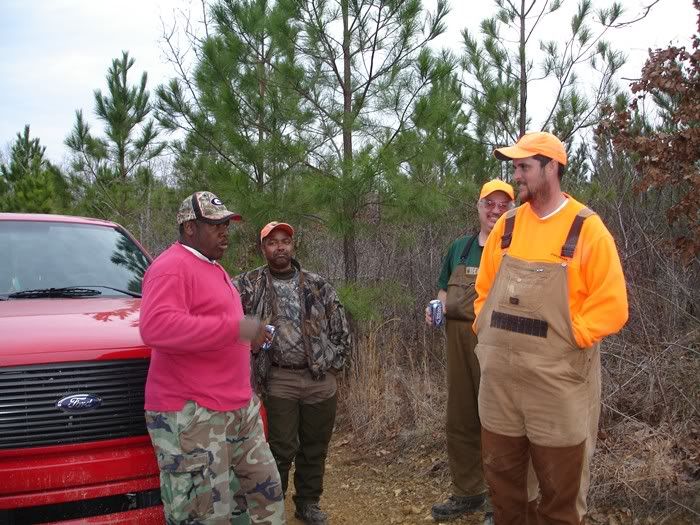 Emery wit Duncan and Sasha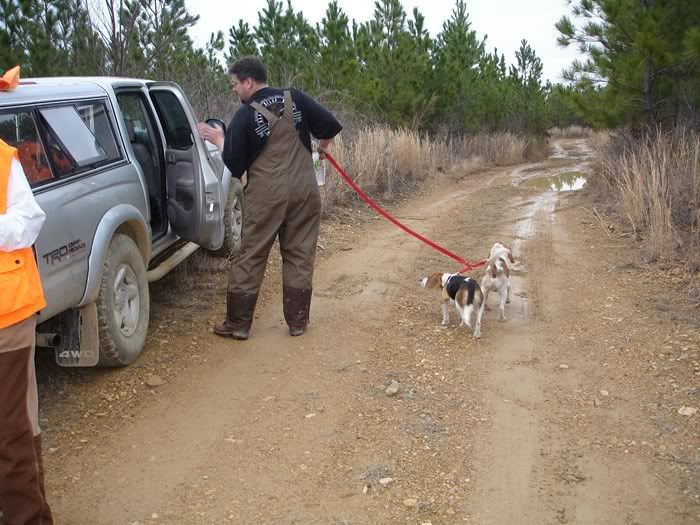 Red doing what he does best standing with Kenny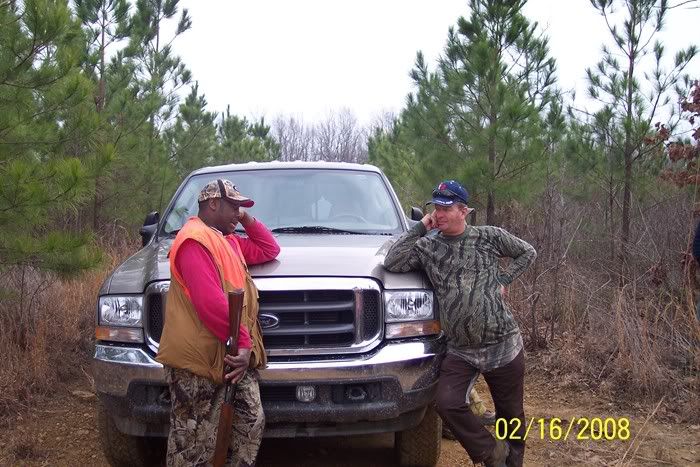 Amber and Swamper fixing supper for everyone.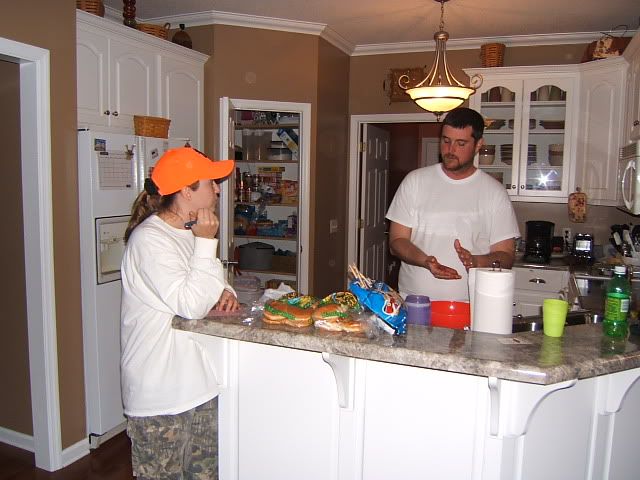 A special thanks goes out to Amber and Brian who worked so hard to make every thing go so perfect. I had a fantastic time.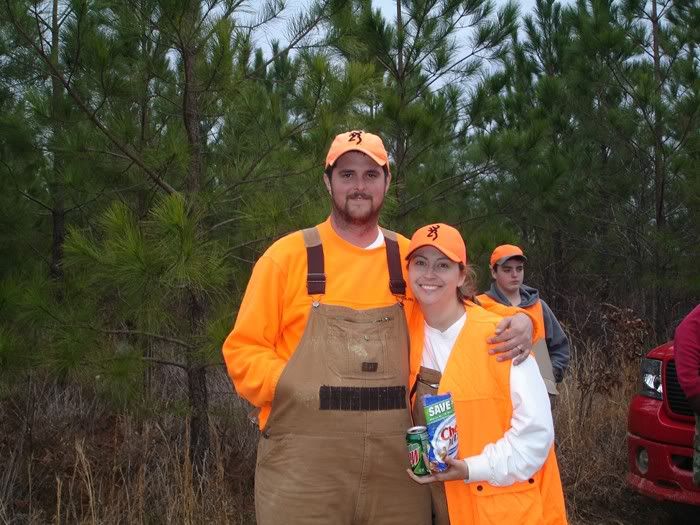 Ok, I worked all morning trying to get this video to up load. I was standing on one side of the hill trying to tape the hounds with my digital camera. Was facing into the sun and the video is hard to see. I uploaded it to Photobucket and then Youtube. Click on one or the other and see what you think.