Just like the title says we runnin hard here in Missouri. Its been a great season so far and I hope everyone is having a successful rabbit season like we've been. Saturday I loaded up the hounds and headed out with Dad. Just me and the ol man with the hounds. You can't beat that. He's going in for knee replacement surgery Mid November. He can barely walk when we're out hunting. He is in pain every step of the way. I try and tell him to stay home but he insist to come cause after the surgery he'll be out for the rest of the season. So we take our time with several mini breaks to rest and he does alot of sitting and standing while I work the dogs and I tried my best to get him some shots. It resulted to a great day in the field. I managed to get my limit and Dad was 1 short.....lol I even yelled and screamed HEY ONE'S HEADED YOUR WAY. The rabbit was about 3ft from him and miss after miss he got away from us. I have no idea what happened to the rabbit. The dogs ran him somemore then shut down. I think it holed. We called it a day. Probably ran close to 15 rabbits and took out 11 of them.
Here are a few video links
http://www.youtube.com/watch?v=2aULWzKqwTw
http://www.youtube.com/watch?v=Z-qGhYzt8qw
http://www.youtube.com/watch?v=B7CIo_Gyk8s
Video of a run thru the woods. -
http://www.youtube.com/watch?v=bXxwhBXqnWo
Some of the cover we ran in. As we entered this we saw 3-4 deer jump out. I wasn't worried. Not a one paid attention to the deer scent.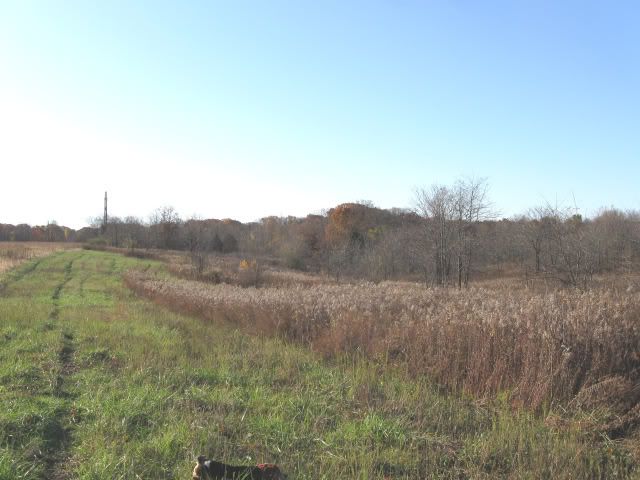 We like to hunt the thick stuff. The thicker the better is what I say.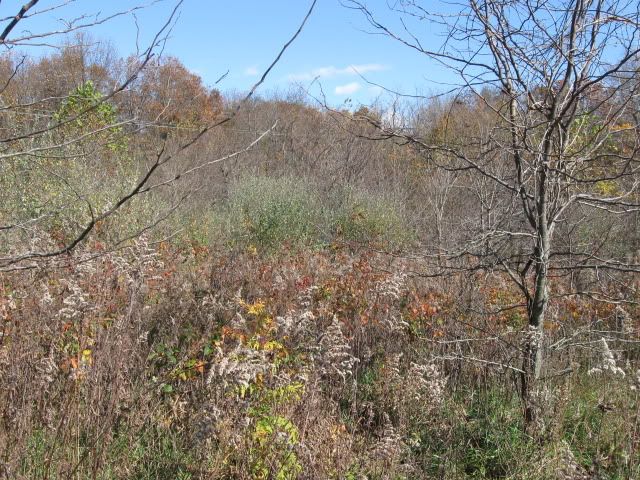 The days kill. Dogs did a great job for us.
Nov 1st Hunt - Since my dad couldn't even move a muscle by the end of saturday I was happy to have my hunting friend Kevin out with me. He brought along his beagle Odie. We started off slow not hitting any thing much. I was still confident and keep trucking along. Didn't take to much longer and My big male Pistol sounded off and we had a hot bunny on the run. All the dogs did a fantastic job for us. We were able to take out 6 rabbits in just a couple hours. Think we ended the hunt around 10:30am and headed on home for the day. Thanks Kevin for hunting with me. We'll for sure put on more hunts.
We cooked up two rabbits for dinner. A few rabbit pieces cleansed well. Boil in water. Then finish cooking in pasta sauce. It was great.
Had a very nice flavor and went great with our pasta dish.