Moderators: Pike Ridge Beagles, Aaron Bartlett
Posts: 2341
Joined: Fri May 09, 2008 8:09 pm
Plum Creek Kennel Supply would like to welcome Earl Meade III to our sales team! Earl will be assisting with sales of all Seneca Kennels and truck boxes. I am very proud to be able to have a person like Earl involved with Plum Creek Kennel Supply! Thanks Earl!
---
You are growing it out there Chuck!! Congrats to Earl and you!
Jim Hall
BUFFALO CREEK KENNELS
BREEDING HOUNDS FOR FIELD PERFORMANCE
GUN HUNTERS AND TRIALERS WELCOME ANYTIME! I WILL RUN ANY AND ALL HOUNDS IN MY KENNEL UPON REQUEST.
---
Posts: 2341
Joined: Fri May 09, 2008 8:09 pm
---
Posts: 92
Joined: Tue Feb 12, 2008 3:04 pm
---
Posts: 670
Joined: Fri Mar 14, 2008 8:40 pm
earl is a good guy.
DEADEYES POACHER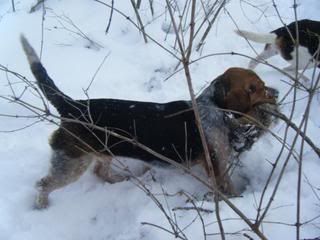 ---
Posts: 549
Joined: Fri Feb 08, 2008 10:47 am
Thanks Chuck for the chance to sell seneca kennels. I'm looking forward to helping out with the numerous sales of these top of line kennels and truck boxes.

Earl Meade III
614-507-4043
---