I aquited this male off of a Mr. Clark on the board. Gob bless him for helping me out! Anyhow, he turned three middle of November. He had been started at 11 months old and ran in Rons pen for a month. After that, I was told he was only ever taken out of the kennel a couple more times up to the point I got him in Jan, feb. Unfortunately he had forgot EVERYTHING he'd known! I sent him to a guy who wanted to give him a chance but gave up soon after. Boy am I glad he did. I've worked with this male two months and have got him going way better then I had ever expected! He's jumping and circling his own rabbit very nicely. It must have been like getting back on a bike for him. lol!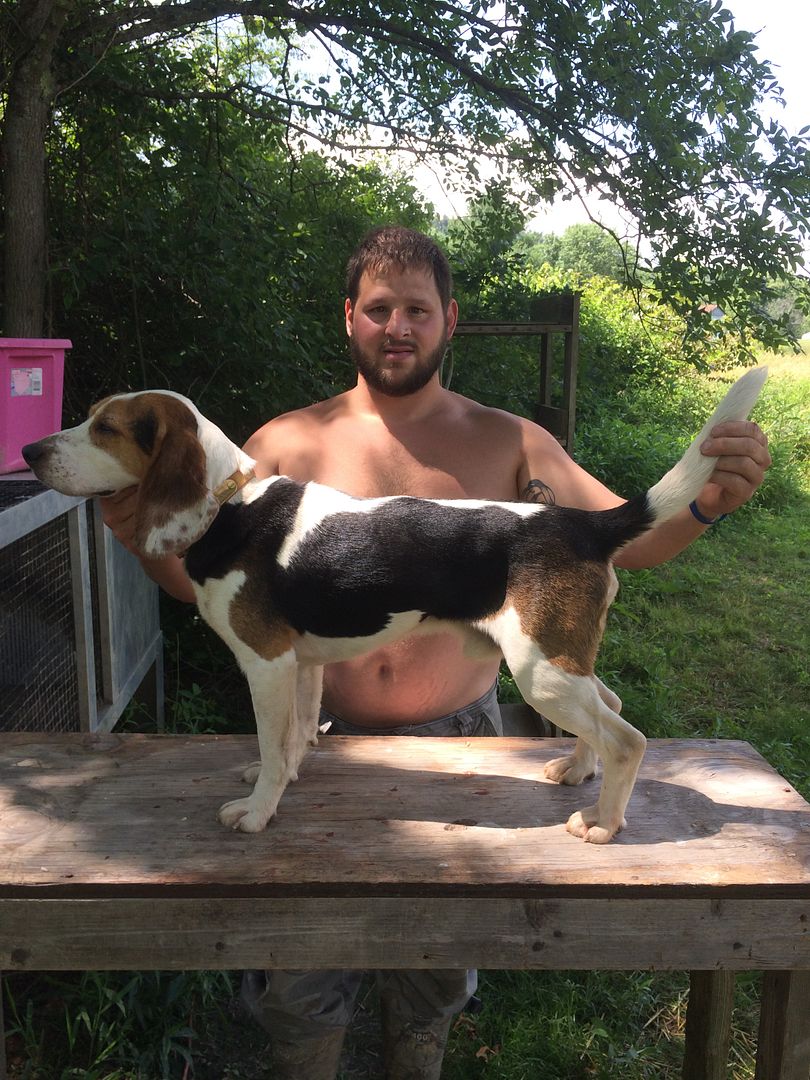 Here is a short clip of him. He's the deep chop mouth dog. The squeely mouth is a year old pup that's just starting.
http://youtu.be/UqvztjgKx38
His breeding may also have something to do with how he's able to do what he's doing.

--------------------IFC Northway Driver (Spur)
---------------Reffett's Ky Mtn Sampson
--------------------Reffett's Ky Mtn Chime
(Spur)
----------Reffett's Ky mtn Black Magic
--------------------FC Northway Ninja (Spur)
---------------Reffett's Ky Mtn Sarah II
--------------------Reffett's Ky Mtn Sarah
(Driver)
EP's Northway Iron Jaw Venture
--------------------Northway Iceman (
Spur)
---------------Reffett's Ky Mtn Iceman
--------------------Reffett's Ky Mtn Heather
(Jumpmaster)
----------Clark's Sweet Sugar
--------------------LP GRCH Perkins Run-N-Gun Buzzsaw (Rockstar)
---------------Reffett's Ky MTN Dark Sky
--------------------Reffett's Ky Mtn Red Sonya