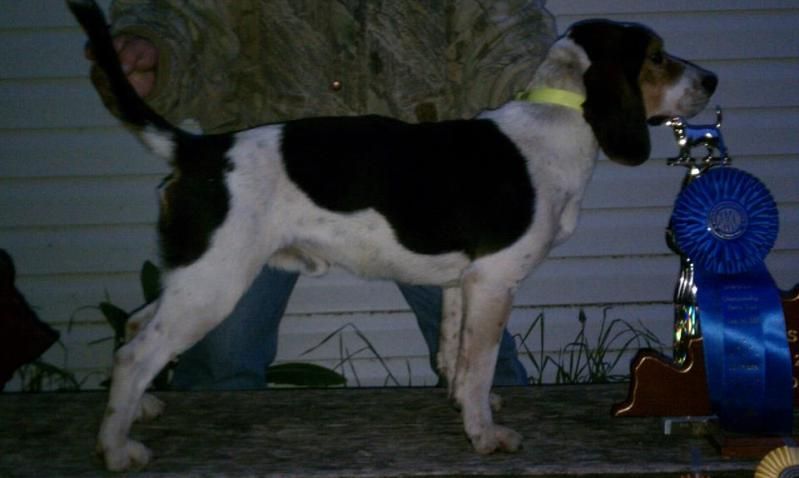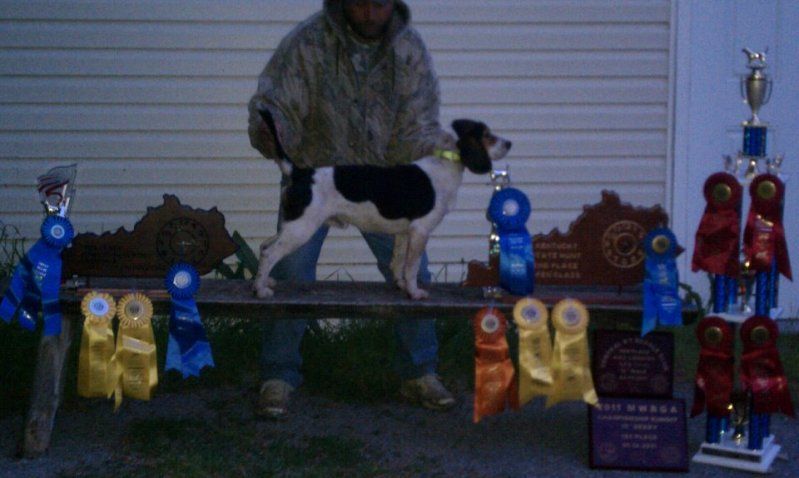 Some of Lucky's accomplishments:
His 3 midwest wins all came in classes of 30+ .(38,38,33)
He won the midwest championship runoff his derby year.
2012 World Hunt Champion class Reserve 222 dogs.
Top 4 in the Better Beagling High Point HOY for 2011.
2012 Ky State hunt Champion of Champions
My best overall description of Lucky can be summed up in 2 words....RABBIT DOG!!!!
Lucky will be standing at stud at Terry Gray's house for any more info please contact:
Travis Taylor 606 875 1794
Terry Gray 859 481 2372
Stud Fee is 250.00 with negative brucellosis test Thanks.